Just a huge forewarning and heads up, I love Disney. Disneyland, Disney World (I've been only once), Disney Movies, Disney Music, Disney Disney Disney. It's a sickness, but one I absolutely love. In fact, this entry was scheduled. I'm at Disneyland today with my awesome niece.
Anyway, the fabric from this dress I found in my grandma's house probably about a decade ago. I knew it was special, and couldn't bear the thought of ruining it, so in my dresser it sat. And sat. And sat. Last month when I took my niece to Disney on Ice, I made her a Cinderella dress. The night before the show, I realized I didn't have anything awesome to wear. And... out came the fabric!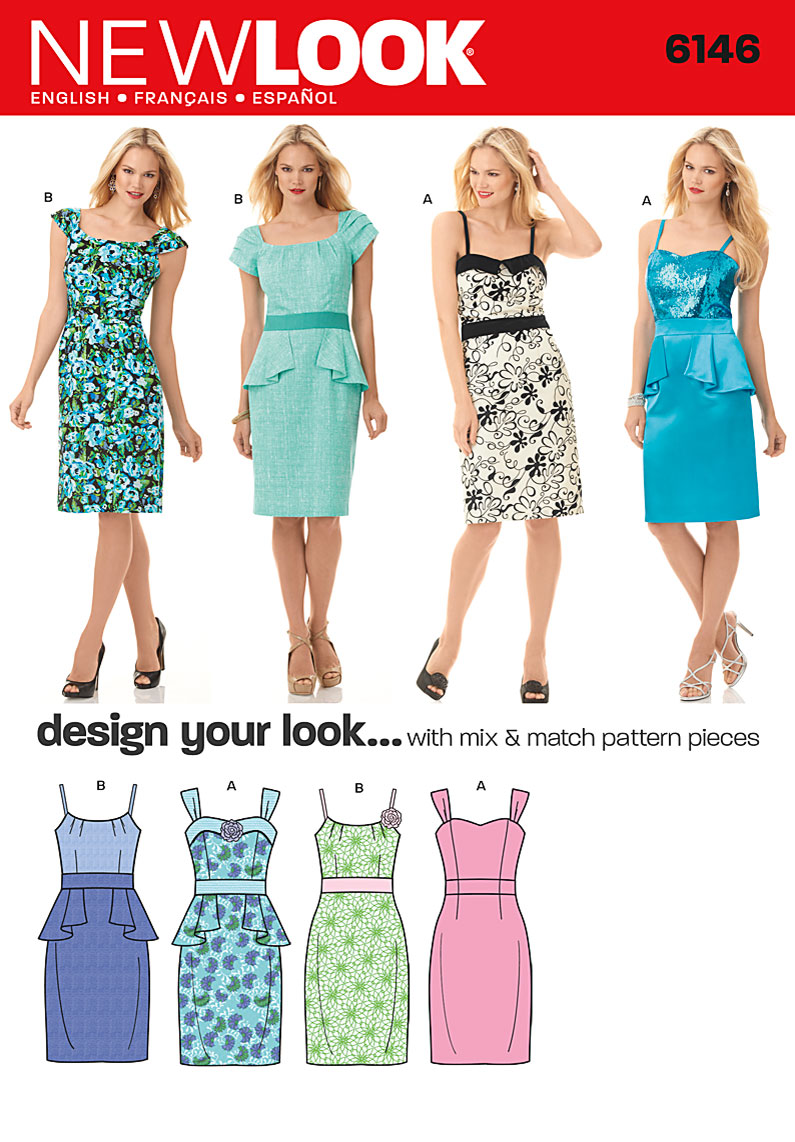 I used New Look 6146 for this, simple was my goal for this dress. The pattern ended up not being SO simple, but only because they had about a bajillion different ways you could do the pattern. Once I figured out the pieces I needed I pulled my usual I'll-cut-pieces-out-and-wing-it crap. It worked pretty well, I ended up omitting the belt piece- I figured I'd buy a cute black one for later- and I like the way it turned out!
This dress, like all other dresses I make, ended up being big on me. I unfortunately was so tired (and cold) the night I made it, I didn't bother trying it on before doing all the finish work. That's okay, it just meant I pinned it in the back for Disney on Ice-- And this photo shoot. One day when I'm wide awake and have energy, I will pull off the collar, bring the whole thing in and reattacth it all. However, I feel like if I do that right now I will mess up the dress forever.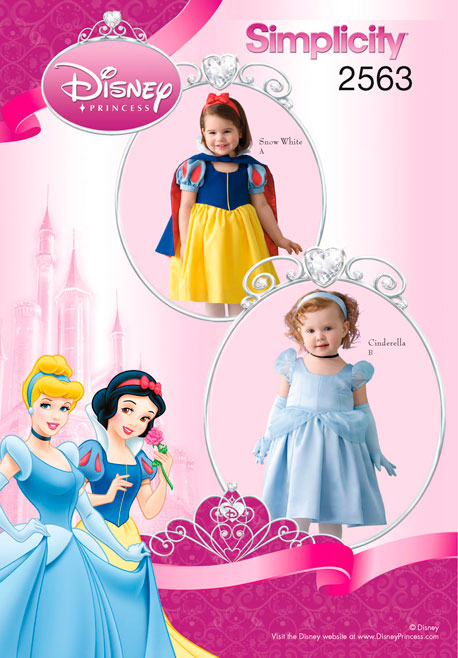 Disney on Ice was SO MUCH FUN!
We went the the "Dare to Dream" show which featured Tiana, Cinderell

a, and Rapunzel.
I had recently made Maddie a Snow White dress, and the pattern had an option for Cinderella so I did that! It was very simple, I really like Simplicity patterns. I think the one I made turned out cuter than the picture. I was pretty stoked.I added lace, and some pearls to give it a little extra something.

She was so excited when she tried it on, it made my heart melt. How cute i

s she?
Maddie after trying on her new Cinderella dress!
Maddie requested to wear sunglasses, so I loaned her mine.
Maddie very interested in

her coloring book.
Tried to get a photo, but she was more interested in popcorn.
This time, she had a hard time smiling AND looking at the camera!


Oswald the Lucky Rabbit Hat from California Adventure
Tights and Shoes from Kohls